Student Testimonials
Studying with the International Career Institute can help you change your life. But don't take our word for it. Read what ICI students have to say:
I am so glad I decided to study with ICI. The course structure was so well done that it made completing it from home so achievable. I am very fortunate to have secured my place at Law School because of it! Best decision I have made and extremely grateful to the staff and tutors!
Donna Simmonson
Amazing learning experience without a lot of stress and strict deadlines. Very fast tutor evaluation and valuable feedback. Thank you for a new way of study experience!
Noémi Perjás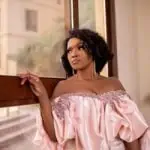 I have had the best online classes, my tutor was always available for questions and the institution as well,this was the best decision i have ever made to join ICI.
Mwikali Mutuku
Great foundational and practical knowledge gained from my Counselling Advanced Diploma. Very quick turnaround and feedback on assignments.
Beatrice Porcescu
I choose the diploma of forensics to compliment my counselling and also recent completion of the diploma in criminal psychology. This will help when writing court reports and if on the stand. The Diploma covered a broad array of topics giving a lot of knowledge and understanding of forensics. The course was interesting and enjoyable. I would highly recommend it.
Carly Allen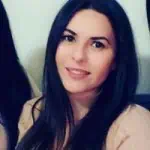 I enrolled in ICI for Jewellery Design to gain further knowledge in Jewellery. I have found this course excellent and very knowledgeable! Tutors were quick to respond. Overall, wonderful experience.
Leanne Masri
I enrolled with ICI because as a mother, fulltime employer I needed flexibility to study in my own very seldom me time. This course was mind blowing in the best way! I learned so much and perceive so much in a whole new and better perspective! The tutors provided great feed back and were super helpful not matter how ridiculous my questions were. Thank you ICI.
Inez Gosche
This course was great for me because I am self-driven to study and research. I reached out to the tutor a couple times, knowing they're an email away gives you further confidence. Turn around time on questions and assignment grading was very timely. Once I figured out this course was directed from a world-wide view and not just the USA , I developed a stronger appreciation for global Import/Export logistics. Thank you for offering this course!
Sandra Lehman
ICI was very efficient in allowing me to learn with depth, through the incorporation of detailed reading materials, and helpful writing tasks to ensure our understanding of the concepts. The tutors always responded in a swift and timely manner which enabled me to feel valued and cared for during my study in achieving a diploma.
Yumi Ng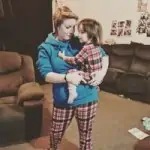 The whole system was perfect for me, to learn while I had time at night or day it was there and I felt so proud when I read the tutors review it helped me so much to keep going, worth the money and very helpful team.. thank you
Abigail Corbett
I decided to enrol with ICI as they provided courses that can be completed from home at your own pace, In addition, ICI also provide a wide array of course options in many different fields. Staff and tutors have a fast response rate with excellent feedback on your work making and the course content is well laid out to ensure a proper introduction to the field. ICI has most definitely helped with my career plans and I cannot recommend them enough.
Scott Murphy
The retail manager course is a complete package for you to understand the retail store's working completely from the scratch. Also, the course and assignments are designed in a manner to force you deeply think, research and understand how actions are taken in a practical environment.
Palak Tyagi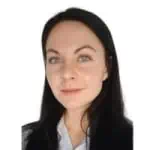 I enrolled in the Counselling & Psychology diploma to begin my career and learning in the field of counselling. The staff and tutors were excellent in supporting me when personal difficulties arose and were understanding and helpful in providing an extension for submission of my assignments. The course itself was structured in a way that first introduced basic and fundamental concepts of counseling psychology and built on each theory and approach as the modules progressed. After completing this diploma I feel confident in continuing to pursue a career as a counselor with a good understanding of fundamental principles.
Bridget Killoury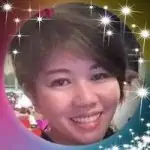 I have been looking for an online course for Veterinary Nurse and was delighted when I found International Career Institute offering this course. It was a long but pleasant journey for me. I am glad I have chosen to pursue my Diploma in Veterinary Nurse with ICI as I found that our tutors are very helpful and the syllabus covers a wide field in animal study. I gained abundance of knowledge as I move from modules to modules. The knowledge I gained from this course will definitely able to help me become a great Veterinary Nurse. I would love to express my deepest appreciation and thank you to all the helpful student affair staff and tutor that have assist me all along.
JF Wong
I was satisfied with the flexibility of the online learning ICI has provided, and I appreciated the time given to finish the course. I also liked the assignment questions; they were great to think over and apply the material provided in the lessons. The support team is great: the tutors and student advisers answered quickly whenever I had a question.I am happy to have chosen ICI. It was important for me to learn life coaching in English, and I am hoping to start my own business as a life coach, and I hope the things I have learned will help me to become a good life coach.
Tímea Berkes
I've enrolled with ICI because I wanted to start building a solid career as a counsellor and ICI gave me the best tools in order to do so. I'm very satisfied with the staff and tutors, always helpful, and the given material was extremely accurate and helped me to shape and work on my counselling skills. Stronly recommend.
Matteo Rizzardo
I had a great time doing this course and everyone involved in the ICI has made it a great experience. I look forward to doing more courses with you guys in the future and have been recommending you to everyone I know. Thank you for all the assistance and feedback, it has been delightful and very gratifying.
Radia Dakhchoune Boumjimar
My course through ICI was great. I was able to work through course modules in my own time which made the learning experience easier and with no pressure to submit assessments within specific time frames. Course content is also in depth and there is always reliable support available from the the tutors if there was any clarification or questions that needed to be answered. Having completed the course, I now feel confident to be able to move forward and implement my newly acquired skills in an effective manner - thank you ICI
Phil Rymer
I really enjoyed this course! I learnt everything at my own pace and received wonderful feedback!
Jasmin Marshall
In-depth course material and very organised Assessment instructions. Very quick results as well!
Pascale Sperling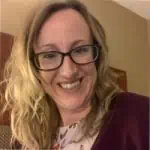 This is the second program I have taken with ICI. I love how I can work at my own pace . The tutors are fantastic and so helpful.
Jennifer Van Iersel
ICI is by far the best online school ever established. I was very skeptical about online studies until I came across ICI. The course materials are enriched with information/knowledge and the tutors are available to answer any questions speedily. Course assessments are marked quickly despite the allowance for 2-7 days. ICI is a wonderful school and I currently looking at another program/study to begin with them. I love the level of patience and professionalism displayed by this institution.
Nardia Sharpe
I was able to learn a lot in my own pace. The course was structured very well and I am greatful for the feedback from the tutors.
Rediet Shiferaw
I'm very pleased with the structure of the course, which fully satisfied my knowledge about fashion, and how to consult clients in my future careers in fashion industry. My love for fashion dates from early age, working as a dressmaker for many years helped me a lot in the process of learning about fabrics, body shape and needs of a person to look good with themselves and the image they have. Building self confidence and getting out the best we have is important for our human nature!
Ilina Staneva
I enrolled with ICI so I can broaden my knowledge in my career field. Overall, I am satisfied with the whole experience. The materials provided are very practical and it was easy to reach out to tutors when needed.
Marissa Dellosa
Very helpful course and nice tutors. I learned a lot throughout the course. It will definitely help when I start my new career.
Ni Zhang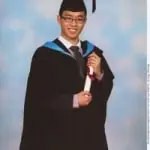 I enrolled with ICI online, after seeing reviews of the course online, is very positive. The course was very interesting and challenging in many aspects of the course and definitely is not just a read-only course.
William Lo
This course was amazing. My knowledge has expanded enormously and I'm so excited for what the future holds. The course is definitely worth it!
Savannah Stalley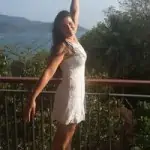 I wanted to have some change in my career so I have decided to find some course what I can do from home. I found the Dental Asssistant course on the ICI website and I hope with the certificate I have achieved, I can find a job easier. I am highly satisfied with my tutor, Kamille Taduran. She was extremely helpful during my course.
Anita Imre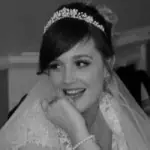 Enrolled due to the good reviews. I liked the way it was structured and how you can do it at your own pace. This course helps me on the way to start my own business as a wedding planner. Helpful tutors.
Hannah Lewis
ICI is rated excellent on Spectoos: Read over 1000 student reviews!